NUTRACEUTICAL SUPPLEMENTS
Probiotic-based dietary supplement to promote intestinal balance.
Biocult Strong 10 is the innovative dietary supplement that contains 120 billion probiotics in each sachet, effective in promoting intestinal balance, improving psycho-aptitude and body composition. This new product contains 8 bacterial strains (probiotics) to provide valuable help in dealing with anything that may harm the body.
Manufactured by Homeosyn Italia Srl and distributed by Italfarmacia Srl
ACTION
It provides comprehensive support to the body, promotes intestinal flora and stimulates antibody production. It strengthens the immune system and is a natural barrier against infection.
HIRING
Take 1 sachet daily preferably between meals.
INGREDIENTS
Maltodextrin from corn, Bifidobacterium animalis ssp Lactis SGB06>50 Mld/gr.*,Lactobacillus Delbruekii spp Bulgaricus DSM 20081>100 Mld.*,Lactococcus lactis SGLc01 > 100 Mld/gr.*,Bifidobacterium bifidum SGB02 > 100 Mld/gr.*, Lactobacillus Reuteri SGL01 > 100 Mld/gr.*,Lactobacillus Acidophilus SGL 11 > 150 Mld/gr.*, Streptococcus Thermophilus SGSt 01 > 200 Mld/gr.*,Lactobacillus Plantarum SGL07 > 500 Mld/gr.*. Anti-caking agents Amorphous Silica.
*possible presence of Casein and Lactose, Gluten < 3 ppm LLOQ (lower limit of quantitation)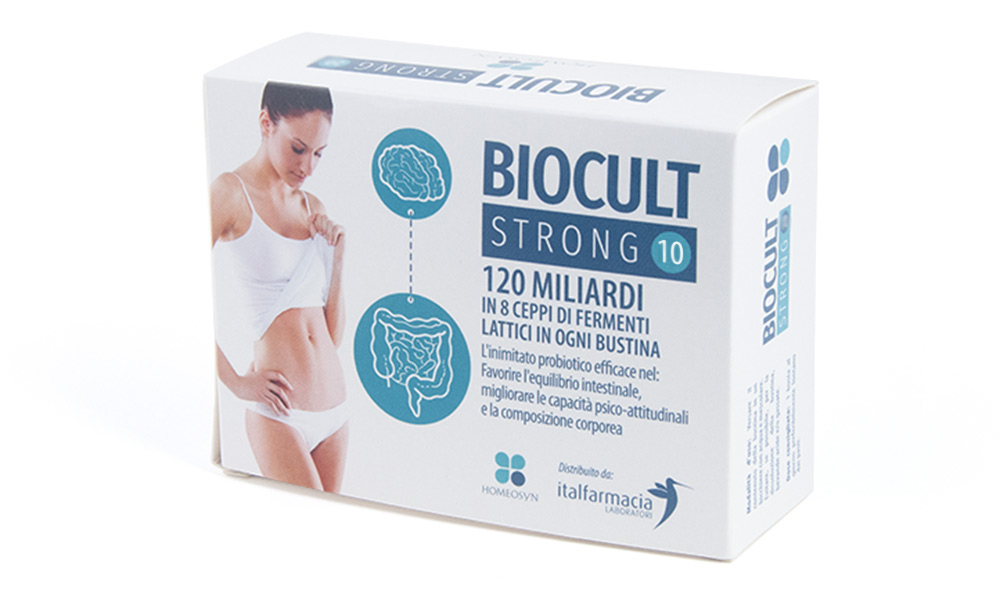 DISCOVER PRODUCTS FROM THE SAME LINE