NUTRACEUTICAL SUPPLEMENTS
Dietary supplement containing chromium and plant extracts.
Drenanten, due to its content of Equisetum arvense (Horsetail) and Orthosiphon stamineus (Java Tea), contributes to the drainage of body fluids and function of the urinary tract. Because of its content of Silybum marianum (Milk Thistle), Undaria pinnatifida (Wakamé Seaweed) and Urtica dioica (Nettle) it helps the body's purifying functions. Because of its Crataegus monogyna (Hawthorn) content, it helps with regular cardiovascular function, relaxation and mental well-being.
The presence of Chromium, contributes to normal macronutrient metabolism and maintenance of normal blood glucose levels.
Manufactured by Homeosyn Italia Srl and distributed by Italfarmacia Srl
ACTION
Drains fluids, purifies, aids urinary tract function, cardiovascular, promotes relaxation and mental well-being.
HIRING
Take 2, 3 or 4 each day, away from meals. Accompany ingestion with a good amount of water throughout the day.
INGREDIENTS
Calcium phosphate; equisetum arvense grass dry extract 2-3% silica on maltodextrin; orthopsihon stamineus leaves dry extract 0.2% synensetin on corn maltodextrin; urtica dioica L. roots dry extract 0.8% beta sitosterols on corn maltodextrin; cartaegus monoguna Jac. flowers and leaves dry extract 80% silymarin; undaria pinnatifida whole plant 10% fucoxanthin on maltodextrins; mint flavor on gum arabic and maltodextrins; bulking agents: glycerol beenate; hydrogenated castor oil; anti-caking agent: amorphous silica; vegetable magnesium stearate.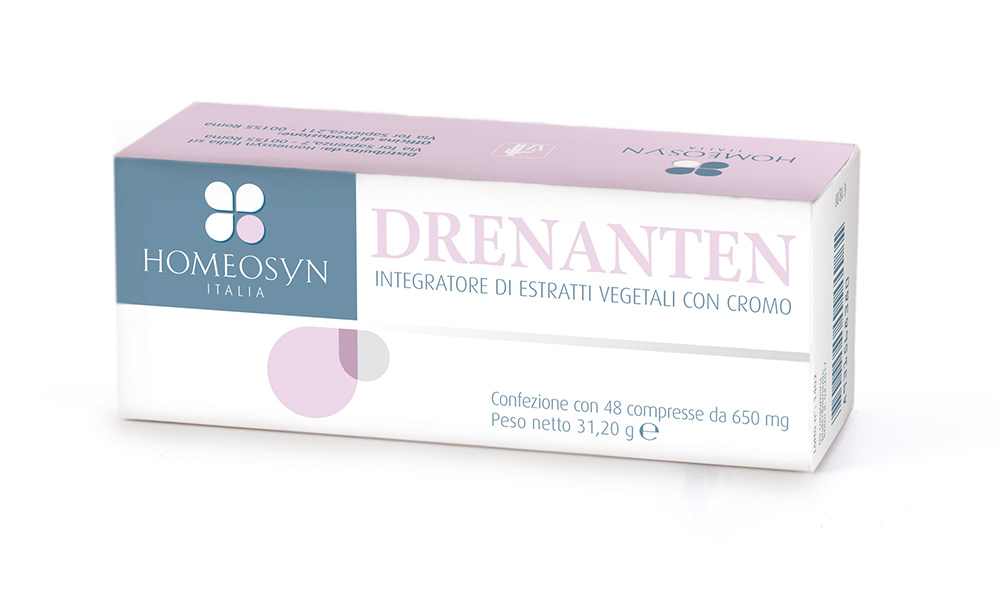 DISCOVER PRODUCTS FROM THE SAME LINE