Antiaging Eye Contour Serum
Skin toned elastic, deep anti-wrinkle, reduces skin blemishes
It is an aqueous serum indicated for intensive treatment of the eye area. Rich in collagen and hyaluronic acid to moisturize and revitalize the skin, making it brighter and more elastic. In particular, extracts of red vine and blueberry perform antioxidant and vasoprotective actions, fighting free radicals in synergy with the action of vitamin C – E and resveratrol. The presence of peptides (hexapeptide-9) with their revitalizing and toning activity amplifies the anti-aging effect of the complex.
ACTIVE INGREDIENTS
Sodium hyaluronate, The very low molecular weight hyaluronic acid (20-100 Kdalton). Resveratrol, Vitamin E,Extracts of red vine emirtillo.
METHOD OF USE.
After thorough cleansing, pat lightly on the periorbital area until the serum is completely absorbed. Use morning and evening.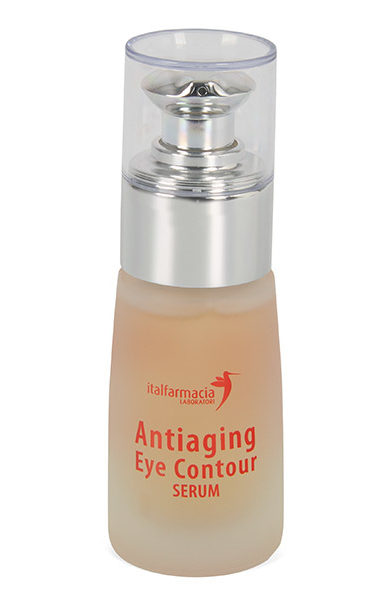 DISCOVER PRODUCTS FROM THE SAME LINE