Skin-Colin® Evolution Cream
Biostimulant, plumping, biostimulation adjuvant with Skin-Colin®
Face cream containing Skin Colin®'s cocktail of actives therefore acts in synergy with the biostimulating treatment for regulating cell regrowth and muscle toning, integrating hydration support (urea – panthenol) and protection from free radical damage (vitamin A -E).
ACTIVE INGREDIENTS
Urea, Sodium hyaluronate, The very low molecular weight hyaluronic acid (20-100 Kdalton). Panthenol, Vitamin A, Vitamin E.
METHOD OF USE.
Apply before and after the biostimulating treatment with Skin Colin and in the following weeks.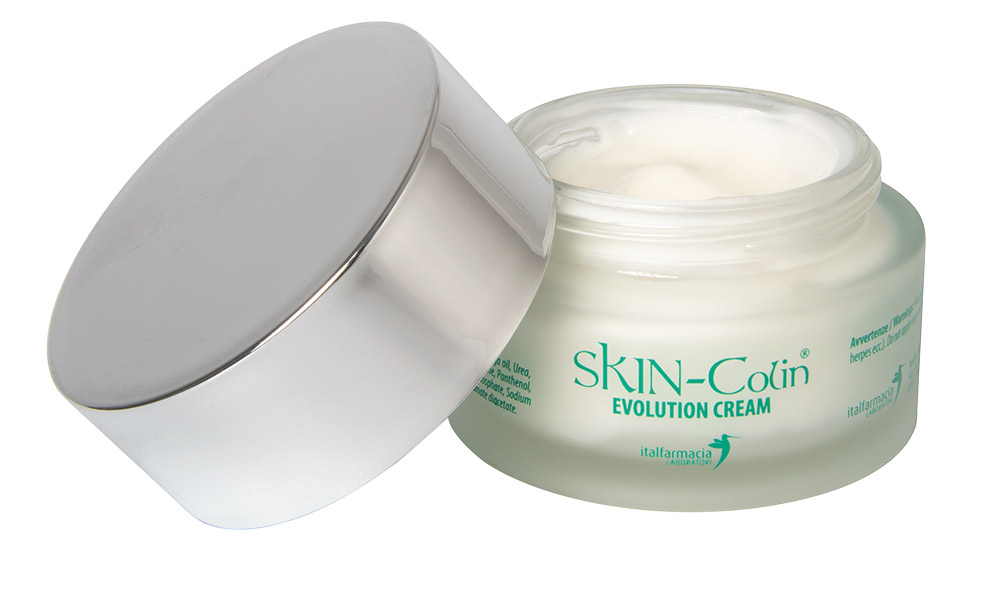 DISCOVER PRODUCTS FROM THE SAME LINE