Nourishing Elasticizing Face Cream
Deep hydration, nourishing, elasticizing
Creamy, highly moisturizing, nourishing, elasticizing, revitalizing and antioxidant emulsion , designed for effective application to the face neck and décolleté, suitable for all skin types. The blend of oils and butters (shea, argan, jojoba and almonds ensures a remarkable source of nutrients, balanced by the hydration provided by collagen, sodium hyaluronate, urea and Aloe extract, while the pool of antioxidant vitamins A – C – E helps fight skin aging and improve the firmness of the epidermis by counteracting the formation of wrinkles.
ACTIVE INGREDIENTS
Shea butter, Squalane, Argan oil, Almond oil, Jojoba oil, Hydrolyzed collagen. Urea, Aloe vera gel, Sodium hyalurate. Ultra-low molecular weight hyaluronic acid (20-100 Kdalton).Vitamin E acetate, Vitamin A palmitate, Vitamin C stab (Sodium ascorbyl phosphate).
METHOD OF USE.
Apply to cleansed skin morning and evening.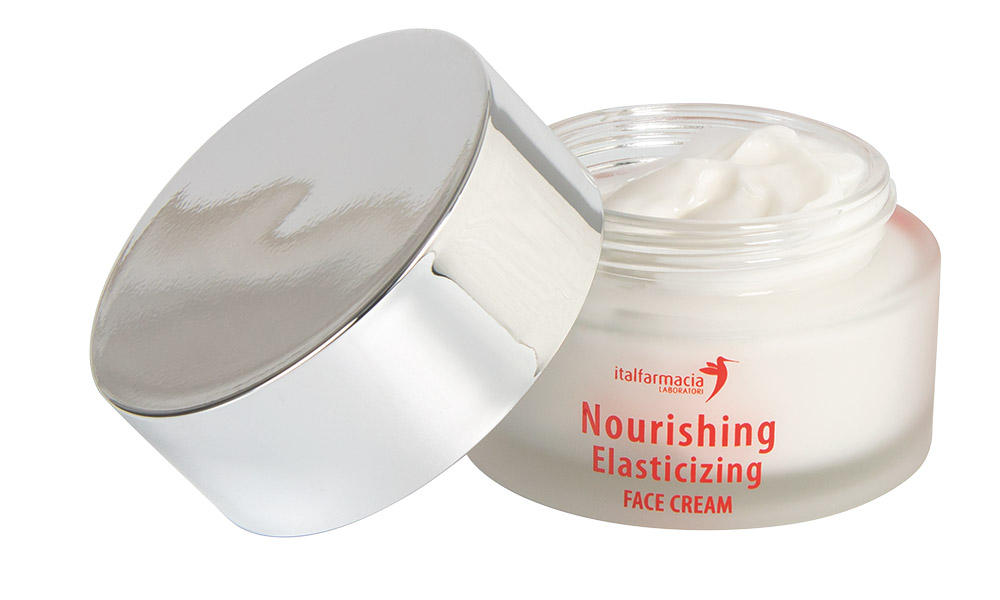 DISCOVER PRODUCTS FROM THE SAME LINE