Antioxidant, anti-wrinkle, immediate brightening, biostimulation adjuvant with Skin-Ox®
Face cream that complements the biostimulant cocktail of Skin OX® and provides powerful antioxidant action against free radicals and adds strong moisturizing and protective action (urea-panthenol-vitamins A-E).
ACTIVE INGREDIENTS
Soybean oil, Urea, Sodium hyaluronate, The very low molecular weight hyaluronic acid (20-100 Kdalton). L-Leucine, L-Lysine hydrochloride, L-Serine, L-Proline, L-Valine, Glycine, L-Cysteine, L-Alanine, Reduced Glutathione: is a potent antioxidant performs protective effects against skin damage due to excessive sun exposure, finally counteracts skin dehydration by protecting against skin aging, Sodium ascorbyl phosphate, Panthenol, Vitamin A, Vitamin E.
METHOD OF USE.
Apply before and after mesotherapy biostimulation with skin ox and in the following weeks.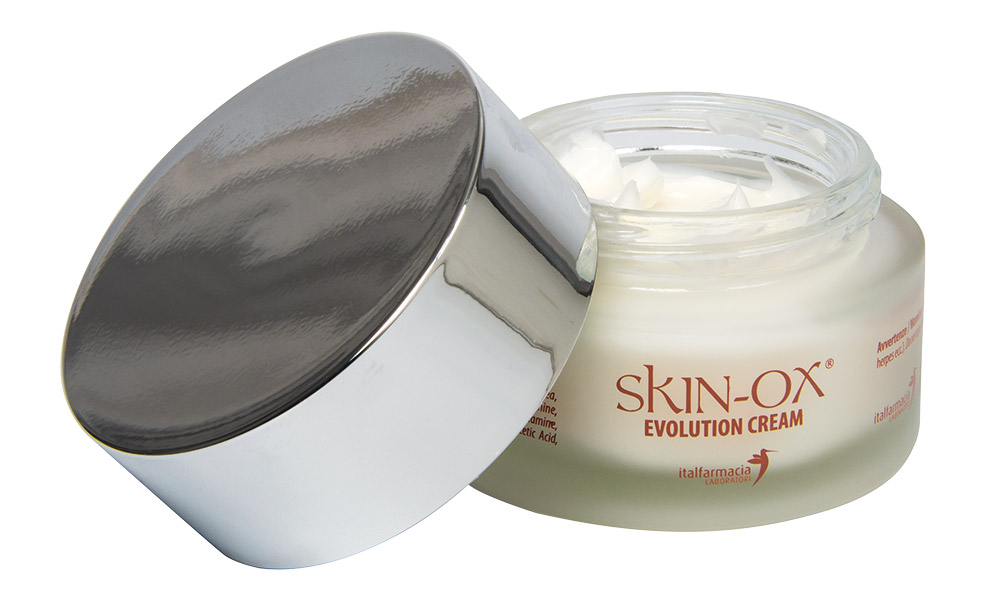 DISCOVER PRODUCTS FROM THE SAME LINE