Seboregulating Face Cream
Reduces blemishes and redness, soothing, refreshing, antibacterial, lightening.
Seboregulating face cream is indicated for regulating sebum production on the face (oily, acne-prone skin). The synergy of mandelic acid and Tea Tree Oil has mild exfoliating and antimicrobial activity, while the phytotherapeutic complex consisting of Trifolium Pratense, Red Vine, Ginger and Boswellia provide soothing, astringent and refreshing effects. Overall, it gives the skin a toned and glowing appearance by reducing blemishes in the skin and blood circulation by firming epidermal tissues and also has an antibacterial and antiseptic effect.
METHOD OF USE.
Apply to the face morning and evening, massaging gently until completely absorbed. NOTES Ph 4.5 – 5.0.
ACTIVE INGREDIENTS
Almond oil, Mandelic acid, Tea tree oil, Trifolium Pratense extract, Red Vine, Ginger, Boswellia, Grapefruit essential oil.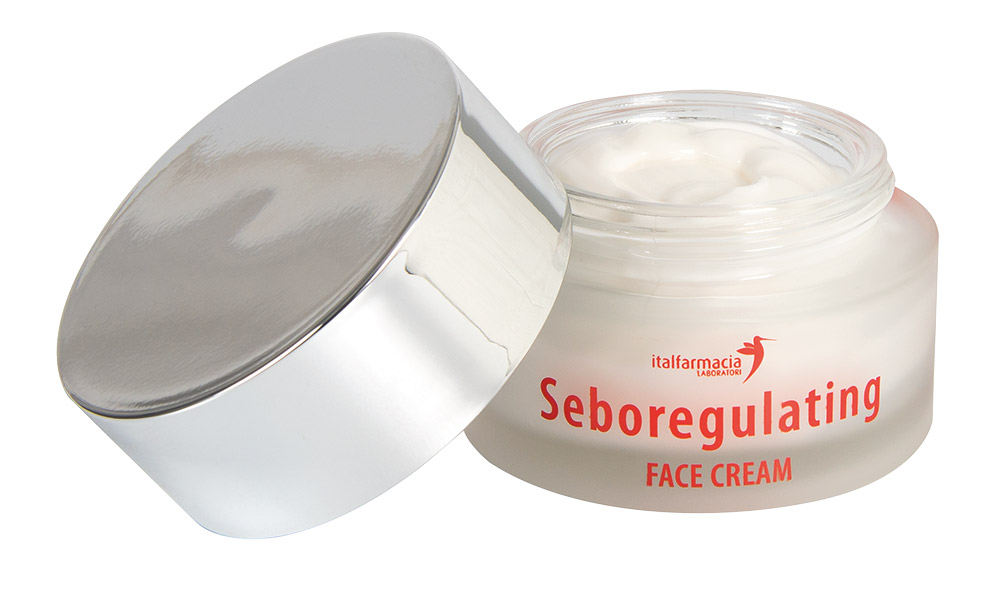 DISCOVER PRODUCTS FROM THE SAME LINE