Biostimulant, compacts and evens skin; adjuvant of biostimulation with Skin B ®
Cream with deep regenerative and biostimulating action to prevent and heal. The formula is a natural complement to the biostimulant treatment with Skin B ® and offers maximum effectiveness precisely in synergy with it by integrating its active ingredients. Emulsion that provides strong moisturizing action (urea – panthenol) and protective-va/antioxidant activity (vitamins A – E).
ACTIVE INGREDIENTS
Urea, Sodium hyaluronate, The very low molecular weight hyaluronic acid (20-100 Kdalton). L-Leucine, L-Isoleucine, L-Lysine hydrochloride, L-Proline, L-Valine, Glycine, L-Serine, L-Alanine, L-Cysteine, Panthenol, Vitamin A, Vitamin E.
METHOD OF USE.
Apply before and after mesotherapy biostimulation with Skin B and in the weeks following treatment.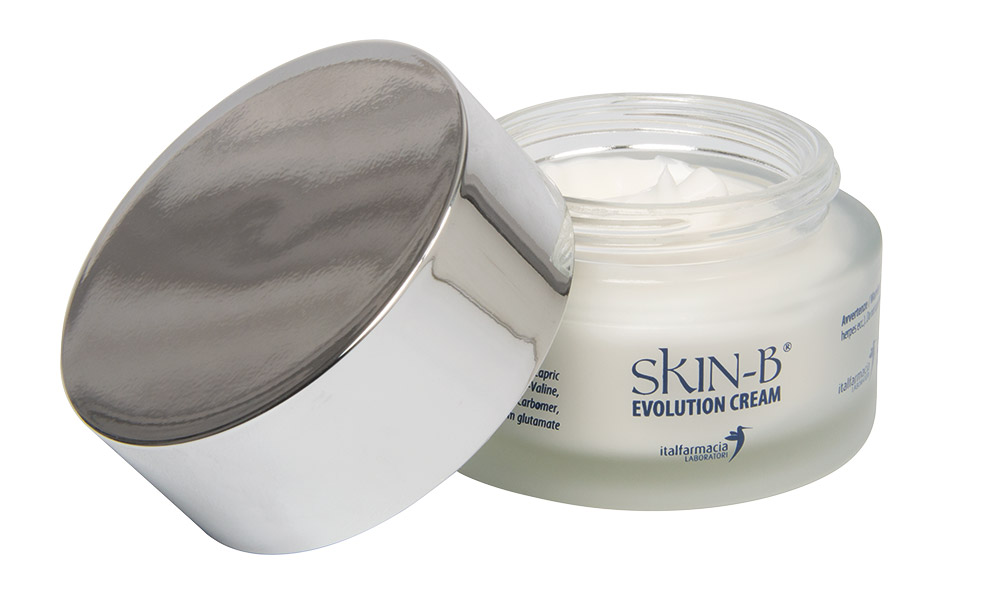 DISCOVER PRODUCTS FROM THE SAME LINE