Sterile adjuvant solution for the treatment of blemishes caused by cellulite.
Break Cell is a 0.020% ascorbyl palmitate solution with amino acids, hyaluronic acid and caffeine. Break Cell helps fight cellulite through the synergy of caffeine and ascorbyl palmitate, rebalancing the metabolism of the treated areas.
APPLICATION
Apply to intact skin, by: massage, Porator, Oxygen propulsion, Electrostimulation, Photo bio stimulation- LLLT.
FREQUENCY
It is recommended to apply the solution to the affected areas once a week.
INGREDIENTS
Aqua, Sodium hyaluronate, Caffeine, L-Alanine, L-Serine, L-Glycine, L-Proline, L-Lysine, L-Leucine, L-Isoleucine, L-Valine, Potassium phosphate, Ascorbyl palmitate.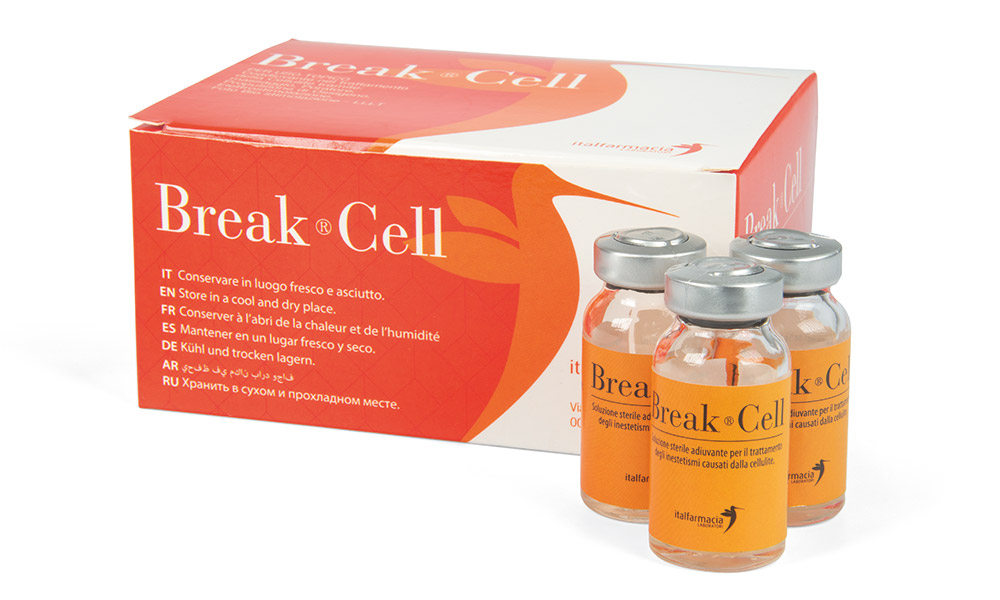 DISCOVER PRODUCTS FROM THE SAME LINE